Commercial Energy Storage Systems
It's about creating a closed-loop solution out of material previously viewed as waste. It's about repurposing material in a sustainable way that can be reused in the forward supply chain. It's about doing the right thing for our stakeholders and our planet. Technology allows us to recapture and repurpose materials from retired-first-life batteries and create renewable energy storage.
From modular battery storage ranging from 10 to 100 kWh to Containerized Energy Storage Systems ranging from tens of kWh to MWh energy and battery monitoring system which includes features such as low voltage cut-off and temperature and humidity sensing. All of our products help to power a sustainable future:
Create an island of 3 MWh of energy inside a simple 40ft container
Combined with renewable energy supplies as a cleaner solution than generators
To give off-grid or vital infrastructure buildings a reliable, clean back-up energy solution that's totally self-served and easy to install, maintain and run
TES has strategically located battery recycling facilities in France and Singapore to best-serve manufacturers with a closed-loop battery disposal option that helps create commercial Energy Storage Systems. Using these facilities, we can compliantly move those batteries from other countries using our logistics expertise and network of difficult-to-obtain transboundary permits.
See an Energy Storage System facility in action
As governments around the world search for alternative energy sources and creative ways to reduce energy consumption, second-life batteries emerge as a viable solution. If this is of interest to your business, please get in touch using the form on this page.
A second life for batteries and a new beginning
We believe it's crucial that enterprises around the world help accelerate the switch to renewable energy sources. Sustainable energy supplies need a back-up storage facility that's as clean and reliable as they are.
That's why our innovative Commercial Energy Storage System was designed to be modular, self-contained, easy-to-install and easy-to-maintain. It can be easily installed in remote or hard to reach locations without disruption or ongoing fuel needs.
Putting retired electric vehicle batteries into this system:
Reduces landfill and storage costs
Extends the use of finite materials
Reduces the need to source more raw materials from the earth
Get in touch with this Energy Storage System revolution
Find out what it's like working with TES
By leveraging the circular economy, we deliver bottom line and environmental benefits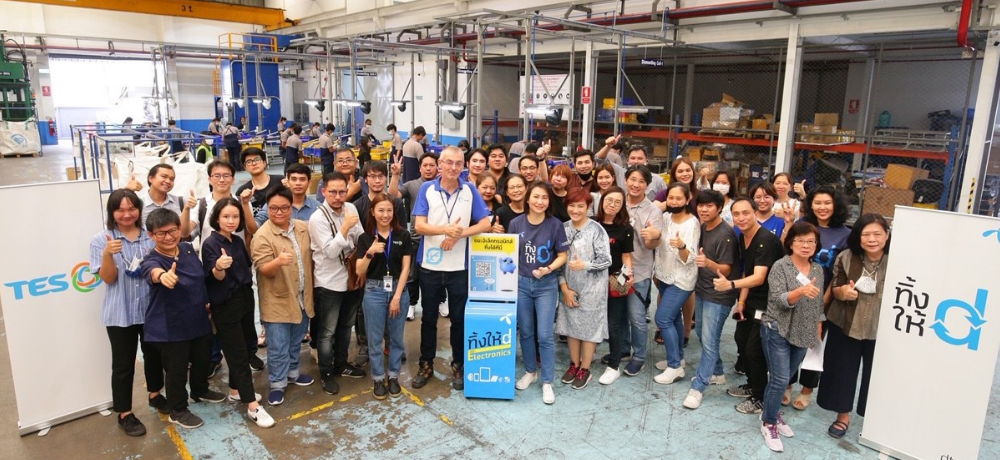 TES was able to manage all of the reverse logistics for a multinational client, including the collection, testing, data sanitization, disposition,= and value recovery of 90,000 assets; all within a 12-month period.
DTAC is already one of the leading mobile communication service providers in Thailand, but with TES by its side, it's now trailblazing to a new environmental benchmark... zero landfill by 2022.