TES offers environmentally
responsible e-waste recycling, rooted in

compliance
The number of electronic devices needing to be recycled is growing exponentially and the myriad of global/regional/local regulations and legislative mandates are getting more complex.

Imagine trying to understand the compliance regulations in foreign jurisdictions without a local compliance resource. Being attuned to important cultural nuances, understanding the history, mastering the local language and having credibility with regulatory authorities are all key to staying compliant. TES has compliance representatives at each site as local experts – to handle permitting, certifications, drive audits and ensure things are done to the letter of your requirements and the law.

And we can do all of this as a single-source solution with the biggest global reach in the industry.
See how e-waste recycling works with TES

Let TES manage and eliminate your compliance risks
Cleantech processing
reduces environmental impact
Our recycling facilities employ innovative techniques to extract precious metals and other components to preserve natural resources. One example of that is our battery recycling process that yields commodity-grade purity rates up to 99% - the highest rates in the industry.

Our global facilities are pioneering technology to close-the-loop on battery recycling and other e-waste.

Eliminating risk for our clients
One global partner. A closed-loop solution without the risks that come with dozens of downstream processors. Compliance expertise at every level. Compliant transboundary movement.

Developing national
and local guidelines for e-waste
Thanks to our size and level of expertise, we're part of the conversation with governments and the industry in general when it comes to improving electronic equipment recycling. We don't just comply with regulations, we help shape them.
TES is sustaining tomorrow
State of the art facilities
Just because the world needs more electronic devices it doesn't mean we need to mine more commodities from Mother Earth. Recycling whole devices or harvesting repurposable parts is fundamental to ensuring the long-term sustainability of our planet. Our facilities use pioneering technology to set the standard in this space.

In-house expertise and processing
From the moment the devices leave your premises until they end up coming out of the process renewed and repurposed, electronic devices are handled by TES employees. This ensures a vertically integrated chain of custody that's reliable and secure.

Innovative and highest-level compliance
Our methods ensure the highest levels of raw material recovery rates without environmental impact. Supporting that, TES maintains international best practice certifications, including Sustainable Electronics Recycling International (SERI) R2 and R2v3 (Responsible Recycling), ISO 9001, ISO 14001, ISO 27001,ISO 45001:2018 and TAPA.
Find out what it's like working with TES
By leveraging the circular economy, we deliver bottom line and environmental benefits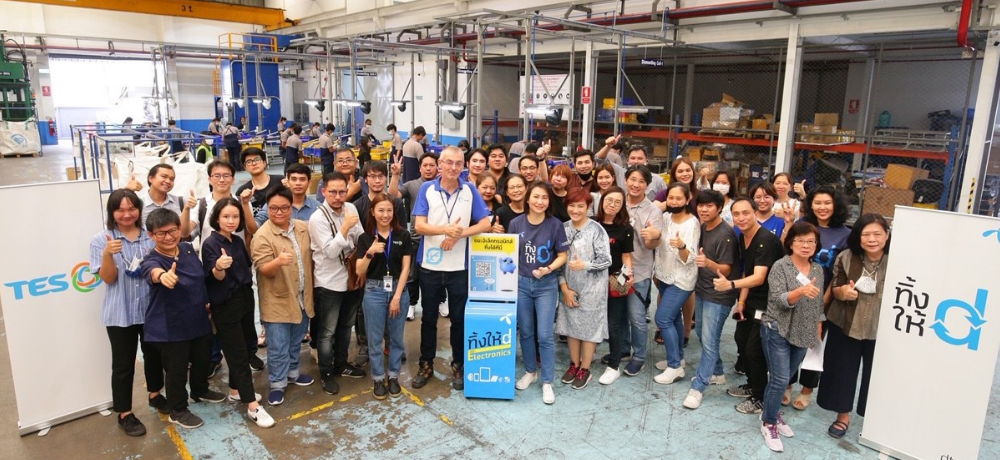 TES was able to manage all of the reverse logistics for a multinational client, including the collection, testing, data sanitization, disposition and value recovery of 90,000 assets; all within a 12-month period.
DTAC is already one of the leading mobile communication service providers in Thailand, but with TES by its side, it's now trailblazing to a new environmental benchmark... zero landfill by 2022.
Want to talk about another service or see our facilities? Get in touch and arrange it now
Get in touch