Mission-critical IT parts, spares & used computer parts when you need it
The benefit of used IT parts and spares is they can often be accessed quicker than trying to source from new. Either because they're more readily available thanks to our expansive supply chain or because they're a more cost-efficient option that gets easier budget approval.
This includes Field Replacement Units (FRU) and Customer Replacement units (CRU) for your in-warranty and out-of-warranty needs.
Why trust TES for IT spare parts?
World-class teams around the world
With 40+ locations and counting, our geographic reach is unmatched. We have a team of experts in your region. Working with TES means you get access to a world of IT service spare parts via a single partner. Connect with TES to develop a planned stockholding strategy using TES' global presence to provide FSL's to meet your emergency support needs.
Industry-leading testing and delivery
Our technicians test all of our IT spare parts to make sure every product we sell is fit for purpose with a warranty to back it up. Our logistics network ensures we're close to where you need us and allows for a smooth, fast and simple delivery when you need it.
Widest possible range of expertise
Thanks to our size and scale, we're experienced in dealing with a range of hardware manufacturers. Our team includes parts expertise in HP, IBM, Dell, Cisco, Juniper, NetApp, Western Digital, Seagate, Lenovo, Fujitsu and EMC.
Get in touch with us for more info on our parts services
Find out what it's like working with TES
By leveraging the circular economy, we deliver bottom line and environmental benefits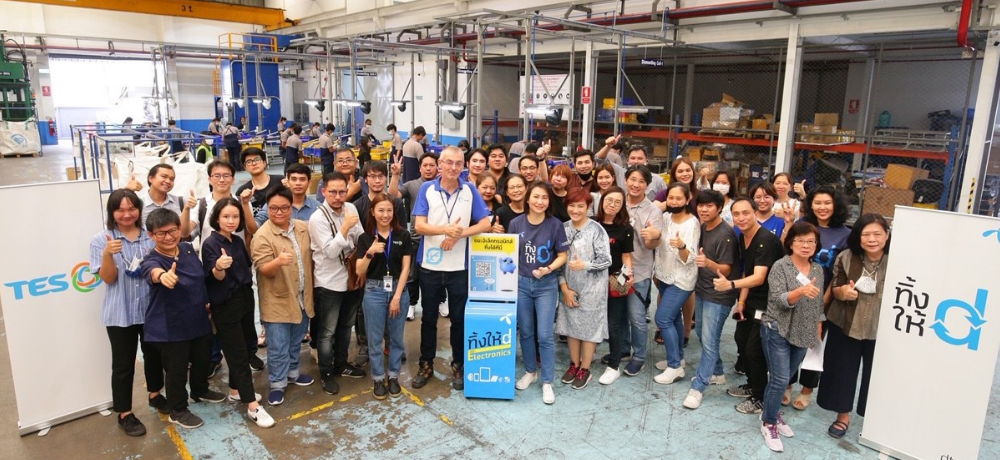 TES was able to manage all of the reverse logistics for a multinational client, including the collection, testing, data sanitization, disposition and value recovery of 90,000 assets; all within a 12-month period.
DTAC is already one of the leading mobile communication service providers in Thailand, but with TES by its side, it's now trailblazing to a new environmental benchmark... zero landfill by 2022.